Thinking about coming back to Mass?
Watch this video and discover how coming back to Mass at Our Lady of Guadalupe Church has enriched so many parishioners lives. We're looking forward to seeing you and celebrating the Body of Christ together soon!
Please join us for Mass, plus special events.
Masses are livestreamed at 8:00 a.m. - Daily and Sunday.
​
Our Lady of Guadalupe Church livestreams the 8:00 a.m. Mass every Sunday morning, and also daily Mass throughout the week. The livestreams are also recorded. Please view at your convenience, and feel free to share with your family & friends. We hope our livestreamed Masses lift spirits, helping you feel the love and strength of the Lord.​
​
We now also have the capabilities to livestream events. Marriages, baptisms, funerals, educational events and other special occasions. If you are interested in learning more, please contact the parish office.
​
You may contact us with a call: (267) 247-5374 or email us at info@olguadalupe.org with any questions.
​
Please click below to watch
the LENTEN stations of the cross
in English or Spanish
Dear Brothers and Sisters in Christ,
​
We are approaching the one-year anniversary of the official breakout of COVID-19, and what a year it has been! A year filled with lockdowns, shutdowns, unemployment, quarantining, hybrid forms of education, illnesses and more quarantining. I am sure you could add to the list. Through it all we have not only survived as a parish; might I suggest, we have flourished. The social, political and cultural turmoil we have all experienced this past year has challenged us, in a strange yet mysterious way, to be even more kind and charitable here within our parish and beyond. This multifaceted turmoil has helped to define ourselves as a vibrant, welcoming parish family dedicated to growing disciples and making Church matter.
​
The Passion of Christ was the definitive act of love in the life of our Lord. His courage and strength through his suffering is a model to us all. Just as the sacrifices of Lent pave the way to Easter, so too our strengths are born of our suffering. Keep Christ in mind this Lenten season as you endure continued inconveniences, annoyances, and suffering associated with the pandemic. Rather than obstacles, these are opportunities to join your sufferings to His and thus personally participate in the redemptive act of Christ on the Cross. Saint Paul in his letter to the Colossians (1:24) wrote, "Even now I find my joy in the suffering I endure for you. In my own flesh I fill up what is lacking in the sufferings of Christ for the sake of His body, the church." Remember that He is always beside you, helping you carry your cross. The great mystery of our redemption is intimately tied to our willingness to accept suffering as a part of life and ultimate joy, not only in the life to come, but here and now as well.
​
Please take the opportunity during Lent to renew and refresh your relationship with God. We encourage you and your loved ones to gather with us by participating in the many spiritually uplifting and nourishing opportunities that will be taking place at our parish as you prepare your hearts and souls for the celebration of the Resurrection of Our Lord. Be assured that we will continue to abide by all the procedures as set down in state and local regulations associated with the pandemic, as well as the standard operating procedures published by the Archdiocese of Philadelphia and further applied in our parish.
​
We look forward to seeing you and we hope that as we approach the important liturgical celebrations of Lent and Easter, you will be refreshed and renewed through your personal observances and participation with us as a parish family.
​
Sincerely Yours in Christ Jesus,
Monsignor Joseph P. Gentili
Father Robert A. Ianelli
Deacon Robert F. Brady
Click below for the Lenten schedule
Join the Lenten Challenge
with the OlG PARISH, in person or via livestream...
Are you ready to be renewed this Lent?
Do you want to invigorate your spiritual life, then take the OLG Lenten Challenge! We challenge you to try the following two things to grow closer to Jesus this Lent, Join us and watch Mass more, and signup for daily Lenten readings.
​
Mass is just 30 minutes. Enjoy a short, inspiring homily. You can attend in person or via livestream. Join our Facebook community to share your prayer intentions.
​
Be inspired and renewed each morning with a short video by Dr. Tim Gray based on the readings of the day during Lent.
​
Join us and have your faith renewed.
Signup for DAILY lenten reflections at FORMED.
Click below to signup for Daily Reflections
Not a member of FORMED yet?
Register for free on our Parish subscription.
Registration Signup: formed.org/signup

Or click below to go to our OLG signup instructional page
Our Lady of Guadalupe Parish is open for public Masses.
Mass times are:
Saturday Vigil Mass - 5:00 p.m.

Sunday Masses - 8:00 a.m., 9:30 a.m. and 11:00 a.m.

Monday to Saturday - 8:00 a.m.
The Church will be open Monday through Thursday, plus Saturday and Sunday from 8:00 a.m. until 3:00 p.m.
(and Fridays from 8:00 a.m. to 12:00 noon) so the faithful have opportunities to pray.
Parish Office is open - By Appointment only
The parish office is open with regular hours but by appointment only. We encourage you to contact the staff via phone or email.The hours are Monday through Thursday from 8:30 a.m. to 4:30 p.m. and Fridays from 8:30 a.m. to 12 noon.
Stations of the Cross

Adoration and Benediction February 19, 2021

Monsignor Gentili's TV Interview

Marriage Matters Show - RVNTV

Zoom Event

Man Up Philly - 2021 Saturday, March 6, 2020

Four Part Series

Nurturing Your Family – 2021 - Wednesdays, March 3rd, 10th, 17th and 24th

Sports Update

Learn More - The Archdiocese of Philadelphia has has suspended all winter sports until January 4, 2020.

Zoom on Sunday.

Let's keep the faith alive in our families! For families of children between ages 4 and 10 years old.

Smile!

AmazonSmile is a simple way for you to support Our Lady of Guadalupe Parish every time you shop, at no cost to you.

Schedule Changes

Stay connected!

FORMED

Videos, Books, Podcasts and more - FREE!

Sign up!

Altar Server Training Who: Boys and Girls - 4th grade and higher.

Archbishop Perez

Read his article now.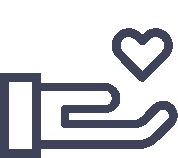 "Whoever is generous to the poor lends to the Lord,
and He will repay him for his deed."
Pope Francis announced a Year of St. Joseph, in honor of the 150th anniversary of the saint's proclamation as patron of the Universal Church. Pope Francis said he was establishing the year so that "every member of the faithful, following his example, may strengthen their life of faith daily in the complete fulfillment of God's will."

Why does the Church have years dedicated to specific topics?
The Church observes the passage of time through the liturgical calendar - which includes feasts such as Easter and Christmas, and seasons such as Lent and Advent. In addition, however, popes can set aside time for the Church to reflect more deeply on a specific aspect of Catholic teaching or belief. Past years designated by recent popes include a Year of Faith, Year of the Eucharist, and Jubilee Year of Mercy.

Why did the Pope declare a year of St. Joseph?
In making his declaration, Pope Francis noted that this year marks the 150th anniversary of the saint's proclamation as patron of the Universal Church by Pope Pius IX on December 8, 1870. Pope Francis said the coronavirus pandemic has heightened his desire to reflect on St. Joseph, as so many people during the pandemic have made hidden sacrifices to protect others, just as St. Joseph quietly protected and cared for Mary and Jesus. "Each of us can discover in Joseph -- the man who goes unnoticed, a daily, discreet and hidden presence -- an intercessor, a support and a guide in times of trouble," the pope wrote. He also said he wanted to highlight St. Joseph's role as a father who served his family with charity and humility.

When does the Year of St. Joseph begin and end?
The year began on December 8, 2020, and ends on December 8, 2021.

What special graces are available during this year?
Catholics have opportunities to gain a plenary indulgence, or remission of all temporal punishment due to sin. An indulgence can be applied to oneself, or to a soul in Purgatory. An indulgence requires a specific act, defined by the Church, as well as sacramental confession, Eucharistic Communion, prayer for the pope's intentions, and full detachment from sin. Special indulgences during this special year can be received through more than a dozen different prayers and actions, including praying for the unemployed, entrusting one's daily work to St. Joseph, performing a corporal or spiritual work of mercy, or meditating for at least 30 minutes on the Lord's Prayer.

Why does the Church honor St. Joseph?
Catholics do not worship saints, but ask for their heavenly intercession before God and seek to imitate their virtues here on earth. The Catholic Church honors St. Joseph as the foster father of Jesus. He is invoked as the patron saint of the Universal Church. He is also the patron of workers, father, and a happy death.
The YEAR OF SAINT JOSEPH - 2021
The Catholic Faith.
On demand.
Thousands of movies,
video programs,
audios and ebooks