Thinking about coming back to Mass?
Watch this video and discover how coming back to Mass at Our Lady of Guadalupe Church has enriched so many parishioners lives. We're looking forward to seeing you and celebrating the Body of Christ together soon!
Please join us for Mass, plus special events.
Masses are livestreamed at 8:00 a.m. - Daily and Sunday.
​
Our Lady of Guadalupe Church livestreams the 8:00 a.m. Mass every Sunday morning, and also daily Mass throughout the week. The livestreams are also recorded. Please view at your convenience, and feel free to share with your family & friends. We hope our livestreamed Masses lift spirits, helping you feel the love and strength of the Lord.​
​
We now also have the capabilities to livestream events. Marriages, baptisms, funerals, educational events and other special occasions. If you are interested in learning more, please contact the parish office.
​
You may contact us with a call: (267) 247-5374 or email us at info@olguadalupe.org with any questions.
​
Prayer of John Paul II for Vocations

Lord Jesus, as You once called the first disciples to make them fishers of men, let your sweet invitation continue to resound: Come follow Me! Give young men and women the grace of responding quickly to your voice. Support our bishops, priests and consecrated people in their apostolic labor.

Grant perseverance to our seminarians and to all those who are carrying out the ideal of a life totally consecrated to your service.

Awaken in our community a missionary eagerness. Lord, send workers to your harvest and do not allow humanity to be lost for the lack of pastors, missionaries and people dedicated to the cause of the Gospel.

Mary, Mother of the Church, the model of every vocation, help us to say "yes" to the Lord who calls us to cooperate in the divine plan of salvation.
Amen
Thinking About a Vocation? If you think you may have a vocation to follow the Lord as a priest, deacon or in the consecrated life, contact the Vocation Office at 610-667-5778 or our parish office at 267-247-5374.
​
​
Watch the video below to learn more.
WORLD DAY OF PRAYER FOR VOCATION
SUNDAY, APRIL 25 , 2021
Dear Brothers and Sisters in Christ,
​​
The Feast of the Resurrection of Our Lord is a day of great joy and happiness, in a world filled with fragile peace and broken promises. As we continue to struggle through the challenges of the pandemic, it is important to remember that God is still with us. For God so loved the world that He gave His only Begotten Son, that those who believe in Him, should not perish but have eternal life.
​
As we celebrate Easter this year, we are once again reminded of the triumph of Our Savior over sin and death and we take hope in our participation in that mystery as well. The social, political and cultural turmoil we have all experienced this past year has challenged us, in a strange yet mysterious way. We have come to know better His presence even in the midst of this turmoil. Throughout this past year, and even more intensely during our Lenten journey, we have come to experience His presence even in the midst of this multi-faceted turmoil. We are a people full of hope, because of the mystery we celebrate at Easter. We will survive this pandemic and even much more!
​
In the hopeful and joyful spirit of Easter, it is our privilege to pray that our Risen Lord will bestow upon you those blessings that will bring peace to your souls—that peace which Christ our Savior alone can give. You and your intentions will be remembered in our Masses of Easter.
​
Sincerely Yours in Christ Jesus,
Monsignor Joseph P. Gentili
Father Robert A. Ianelli
Deacon Robert F. Brady
Our Lady of Guadalupe Parish is open for public Masses.
Mass times are:
Saturday Vigil Mass - 5:00 p.m.

Sunday Masses - 8:00 a.m., 9:30 a.m. and 11:00 a.m.

Monday to Saturday - 8:00 a.m.
The Church will be open Monday through Thursday, plus Saturday and Sunday from 8:00 a.m. until 3:00 p.m.
(and Fridays from 8:00 a.m. to 12:00 noon) so the faithful have opportunities to pray.
Parish Office is open - By Appointment only
The parish office is open with regular hours but by appointment only. We encourage you to contact the staff via phone or email.The hours are Monday through Thursday from 8:30 a.m. to 4:30 p.m. and Fridays from 8:30 a.m. to 12 noon.
Monsignor Shares

Marriage Matters Show - RVNTV

So-Called Equality Act

Please contact our local U.S. Senators.

Sports Update

Learn More - The Archdiocese of Philadelphia has has suspended all winter sports until January 4, 2020.

Zoom on Sunday.

Let's keep the faith alive in our families! For families of children between ages 4 and 10 years old.

Smile!

AmazonSmile is a simple way for you to support Our Lady of Guadalupe Parish every time you shop, at no cost to you.

Schedule Changes

Stay connected!

FORMED

Videos, Books, Podcasts and more - FREE!

Sign up!

Altar Server Training Who: Boys and Girls - 4th grade and higher.

Archbishop Perez

Read his article now.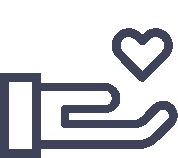 "Whoever is generous to the poor lends to the Lord,
and He will repay him for his deed."
Pope Francis announced a Year of St. Joseph, in honor of the 150th anniversary of the saint's proclamation as patron of the Universal Church. Pope Francis said he was establishing the year so that "every member of the faithful, following his example, may strengthen their life of faith daily in the complete fulfillment of God's will."

Why does the Church have years dedicated to specific topics?
The Church observes the passage of time through the liturgical calendar - which includes feasts such as Easter and Christmas, and seasons such as Lent and Advent. In addition, however, popes can set aside time for the Church to reflect more deeply on a specific aspect of Catholic teaching or belief. Past years designated by recent popes include a Year of Faith, Year of the Eucharist, and Jubilee Year of Mercy.

Why did the Pope declare a year of St. Joseph?
In making his declaration, Pope Francis noted that this year marks the 150th anniversary of the saint's proclamation as patron of the Universal Church by Pope Pius IX on December 8, 1870. Pope Francis said the coronavirus pandemic has heightened his desire to reflect on St. Joseph, as so many people during the pandemic have made hidden sacrifices to protect others, just as St. Joseph quietly protected and cared for Mary and Jesus. "Each of us can discover in Joseph -- the man who goes unnoticed, a daily, discreet and hidden presence -- an intercessor, a support and a guide in times of trouble," the pope wrote. He also said he wanted to highlight St. Joseph's role as a father who served his family with charity and humility.

When does the Year of St. Joseph begin and end?
The year began on December 8, 2020, and ends on December 8, 2021.

What special graces are available during this year?
Catholics have opportunities to gain a plenary indulgence, or remission of all temporal punishment due to sin. An indulgence can be applied to oneself, or to a soul in Purgatory. An indulgence requires a specific act, defined by the Church, as well as sacramental confession, Eucharistic Communion, prayer for the pope's intentions, and full detachment from sin. Special indulgences during this special year can be received through more than a dozen different prayers and actions, including praying for the unemployed, entrusting one's daily work to St. Joseph, performing a corporal or spiritual work of mercy, or meditating for at least 30 minutes on the Lord's Prayer.

Why does the Church honor St. Joseph?
Catholics do not worship saints, but ask for their heavenly intercession before God and seek to imitate their virtues here on earth. The Catholic Church honors St. Joseph as the foster father of Jesus. He is invoked as the patron saint of the Universal Church. He is also the patron of workers, father, and a happy death.
The YEAR OF SAINT JOSEPH - 2021
The Catholic Faith.
On demand.
Thousands of movies,
video programs,
audios and ebooks