Lent - 2019

Here is our Lenten Schedule.

Lenten Prayer

Stations of the Cross and Benediction every Friday during lent

Lenten Series

Lenten message series focusing on spiritual growth.

St. Patrick's Day Mass

Enjoy Mass with a piper.

Easter Giving

Easter Giving Tree - Help the needy in Germantown with their food.

Support OLG youth!

Sponsored by the OLG Knights of Columbus. Proceeds help support OLG parish youth.

Track & Field

​Spring Track and Field sign up is now. Join today.

H.S. Volleyball

Registration is NOW open!

Sign up!

Altar Server Training Who: Boys and Girls - 4th grade and higher.

Youth Conference

This June dozens of teens will travel from OLG to the Franciscan University in Steubenville, Ohio for a weekend like none other.

The Archbishop

Keep in touch with our Archbishop Chaput and read his column in catholicphilly.org.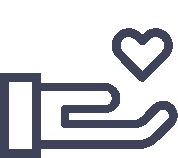 "Whoever is generous to the poor lends to the Lord,
and He will repay him for his deed."